Alaskan Cruise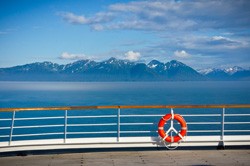 Few places in the world offer such an 'away from it all' experience as Alaska. The largest of the US states and also one of the most sparsely populated, Alaska is largely regarded as one of the only true remaining wilderness areas on the planet.
Alaska cruises are very popular for a very good reason, they provide a great experience in visiting otherwise difficult-to-access regions in South East Alaska. Many options are available for an Alaska cruise and the first thing you need to decide is whether you want to do a round trip from the same port, Seattle or Vancouver, or a one-way between Vancouver and either Whittier or Seward, near Anchorage. Both types of cruises are almost always for seven days duration. Round trip option is great because you can see the highlights of Southeast Alaska and return to the same port, and one-way option is great because you can also see SE Alaska as well as spend on land in south central or interior Alaska, such as Seward, Homer, Fairbanks, Denali, but that will then require flying to/from Anchorage or sometimes Fairbanks. Both types of cruises, round trip and one-way, mainly hit the same most popular scenic areas of SE Alaska aka Inside Passage.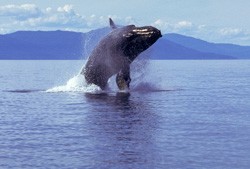 The cruises nearly all call at Juneau, Skagway and Ketchikan, with some rarer alternatives for Haines, Icy Strait Point (Hoonah) and/or Sitka. Seattle based round trip cruises also have a compulsory docking in a Canadian port under the antiquated U.S. Passenger Vessel Services Act 1886, and usually do so in Victoria, at nearly useless hours to enable little to be done or seen. There are also different options for cruising in glacier areas with some (Holland America and Princess mainly) having access to Glacier Bay National Park, some going to Hubbard Glacier, some going to Tracy Arm.
The second thing should be which cruise itinerary best meets your needs regarding glacier viewing and preferred ports of call, having regard to your individual objectives and what you might like to do in each area. The duration of docking at individual ports varies between cruise lines and should be considered. If you have specific interests such as fishing, bear viewing, ice climbing, or want to see Northern lights, be sure to research the peak periods of time for these activities.
Round trip Alaska aka Inside Passage Cruise
Once that decision is made, and if in favour of a round trip, your next decision is whether to sail from Seattle or Vancouver. The former takes an open sea route to the west of Vancouver Island and some join the Inside Passage south of Ketchikan while others sail on to Hubbard Glacier first before entering the Inside Passage west of Juneau, and all have the obligatory docking in Victoria mentioned above. The Vancouver cruises are quite superior, sailing between Vancouver Island and the mainland in sheltered waters with a bit of scenic viewing along the way. For a U.S. resident it is often found that it is cheaper to fly to Seattle than it is to Vancouver, and that is one of several reasons that many of the Alaska cruises now emanate from there. However a scenic rail trip from Seattle to Vancouver (or a bus, shuttle transfer or rental car) and cruise from there would give a better overall trip.
In some years Holland America operate a 14 day cruise round trip from Seattle which, as well as including the usual Inside Passage ports, also dock in Anchorage itself, Homer, Kodiak and Sitka. Oceania Cruises, as well as doing mostly 7 day round trips. Also do some 10 day cruises from Seattle.
One way trip to Alaska
The one-way trips, nearly all sail between Vancouver at one end, and Seward or Whittier at the other end. These also involve a day of sailing in open water through the Gulf of Alaska. Also offered are cruise tours covering the land portion, however this part of the trip can be easily organized by the traveller themselves to produce a more satisfying experience.