7-day Alaska cruise to Sitka, Skagway, Juneau & Victoria on board Quantum of the Seas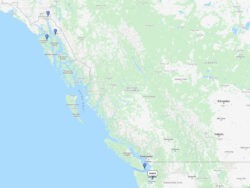 Cruising from: Seattle, WA;
Departure Date: June 12, 2023;
Duration: 7-day cruise;
Cruise Line: Royal Caribbean;
Cruise Ship: Quantum of the Seas;
Ports of Call: Seattle, Sitka, Skagway, Juneau, Victoria, Seattle;
Experience the journey of a lifetime when you cruise with Royal Caribbean
Day 0

Day 1 – At Sea cruising
Set sail from cosmopolitan Seattle, WA, and behold the arctic grandeur of Alaska and the unspoiled Inside Passage on board Quantum of the Seas.
Day 2

Day 3

Day 4

Day 5 – At Sea cruising
Each cruise line has their own unique way to pamper you and indulge your senses. There is always something to do onboard Royal Caribbean cruise ship.
Day 6

Day 7

---
Enjoy a seven-night Alaska roundtrip cruise from Seattle through the beautiful Inside Passage, exploring fjords, glacial valleys, and untouched wilderness with Royal Caribbean. Discover Sitka, Skagway, Juneau and Victoria from Seattle with Royal Caribbean' cruise ship Quantum of the Seas. Quantum of the Seas leaving Seattle for 7 nights from June 12, 2023.